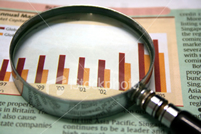 Indian Scenario


Indian edge over its other exporting countries is not only because of its large acreage & production but also due to fact that there is a large established domestic consumption of Castor Cake as an organic farm nutrient. Thus India has the lowest effective manufacturing cost of Castor Oil in the global market.

Gujarat accounts for 75% of India's castor seed production followed by Andhra Pradesh & Rajasthan. In 2004-05, India's estimated castor oil production was 3,36,000 tons. The annual domestic consumption of castor oil in India is only about 80,000 - 1,00,000 tons. India exports Castor Oil mainly through Kandla Port in two forms - First Special Grade & Castor Oil Commercial.

There is a large scope for improving India's earnings from castor by exporting value-added derivatives rather than in the Castor Oil form. India has been a world leader in production of castor seed for long & meets a substantial part of the global requirement of castor oil. Export of castor oilseed & derivative products bring substantial amount of foreign exchange to India.

Production of Castor Seed is confined mainly to India, China & Brazil, but its consumption is higher in EU Countries, USA & Japan, who use it to produce & consume / export its value-added derivatives.


| | | | |
| --- | --- | --- | --- |
| COUNTRY | CASTOR SEED PRODUCTION | CASTOR OIL PRODUCTION | CONSUPTION |
| India | 9,79,000 | 4,40,550 | 82,000 |
| China | 2,50,000 | 1,12,500 | 1,97,000 |
| Brazil | 1,77,000 | 79,650 | 55,000 |
| EU | | | 1,50,000 |
| USA | | | 40,000 |
| Japan | | | 22,000 |
| Other + Derivatives | 50,000 | 22,500 | 75,000 |
| Total | 14,56,000 | 6,55,200 | 6,21,000 |
Quick Contact
Shivam Agro Process Pvt. Ltd.
Abu Highway, Near Cheak Post,
Palanpur-385001, North Gujarat, India.
Phone: (+91) 2742-256335, 252808
Fax: (+91) 2742-252808
Email:
Web: www.shivamagro.com
Key Personnel:
Mr. Samir Patel
Mobile: +91 94264 44560
Our Products